This is chic to the next level, and so easy to do!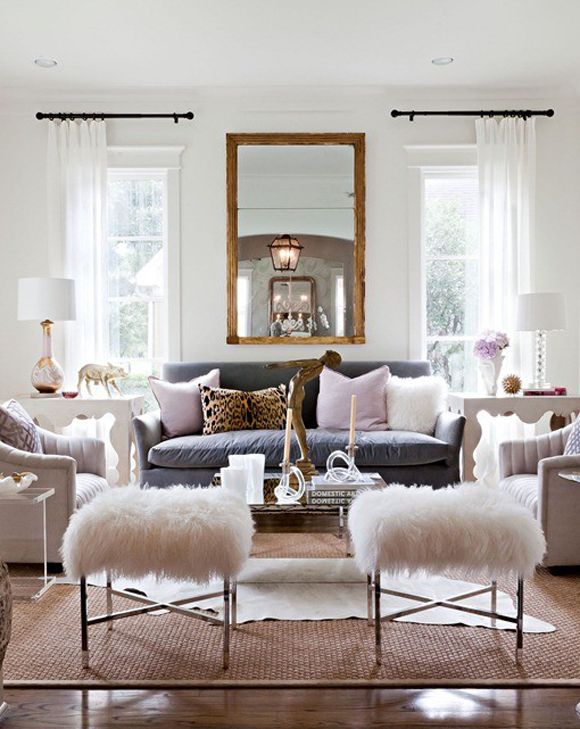 Use the simplest IKEA stool and a Mongolian lambskin pillow cover (this onewould work really well!) to make a gorgeous little stool for your home.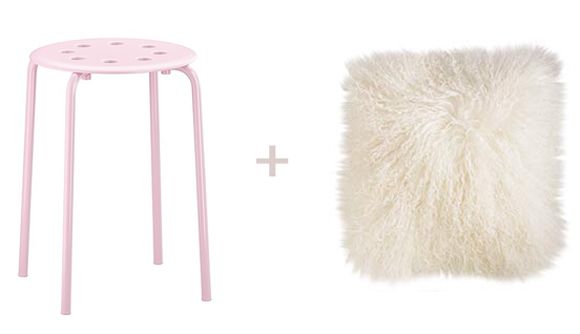 I love the pink legs of her IKEA stool (and how about that wallpaper?)! For the full, very easy how-to, check out Nadia's post here.